About Kasasa Protect
Stop fraud in its tracks with comprehensive protection.
It's like a bodyguard for your sensitive information — add Kasasa Protect® to your Bayer Heritage FCU checking account today for 24/7 identity theft and fraud protection.

Fraud is on the rise, but Kasasa Protect is a simple, one-stop solution that includes credit monitoring, lost wallet protection and more. Activate this full line of defense for more peace of mind. Simply contact us at 800.272.6003 or visit us today.
Summary
Comprehensive identity protection and restoration solution*

Employs around-the-clock monitoring for fraudulent activity

Immediately alerts you to any suspicious activity

Quick, hands-on process of restoring your information should fraud occur

Full suite of offerings, including:


24/7 credit monitoring

Annual credit reports

Monthly credit score and tracker

Dark web monitoring

Lost wallet protection

Identity restoration


Coverage from every angle provides peace of mind

Funds directly deducted from your checking every month — no credit card needed!

Exclusive pricing for all Kasasa checking account holders — $8.00 per month!

All other checking account holders — $10.00 per month

Not locked into a contract; no time commitment necessary
Activate Kasasa Protect in minutes
Upon enrollment, Kasasa Protect starts working immediately. However, be sure to log in and verify your identity so that you can get the most value out of this service. Just check your email for your activation link or visit
secure.kasasaprotect.com
.
Service Details
Add Kasasa Protect to receive around-the-clock coverage from every angle:
24/7 Credit Monitoring
Get around-the-clock notices about important changes in your credit report, including:

Loan data

Inquiries

New accounts

Judgments

Liens

And more

The fastest and simplest way to guard against fraudulent activity
Credit Reporting
Receive full access to annual credit report from TransUnion

Provides deep insight into your credit record

Helps you proactively manage your financial health and monitor your identity
Monthly Credit Score & Tracker
Regular review of your credit score, helping you stay on top of your credit

Avoid the cost of pulling full credit reports

View trends over time and find out exactly what's moving your number
Dark Web Monitoring
Allows you to keep close tabs on your identity online

Scans millions of international sources in real time

Quickly spots stolen data that could identify you, such as a social security number or medical identification numbers
Lost Wallet Protection
In the event of a lost or stolen wallet:


One convenient point of contact handles cancellation and replacement of all your important documents

Restoration through your agent includes: your cards, licenses, social security cards, insurance cards, passports, military IDs, and even traveler's checks
Identity Restoration
Helpful advice and resolution services provided the instant fraud occurs

Certified specialists file, dispute, and resolve issues with your credit or other vital records, including:


Filing fraud alerts

Placing credit freezes at different bureaus

Notifying authorities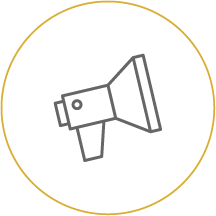 what's new?
Well...our website, of course! And there's new stuff happening all the time at BHFCU. Keep up to date with the exciting changes & promos.
See What's New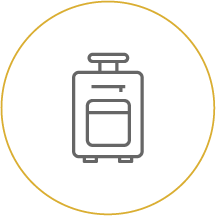 CU access while traveling
As a member, you have access to a network of 5,000+ credit unions (at no cost). Pretty sweet, huh?
Shared Branching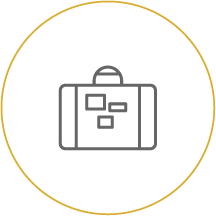 upcoming travels?
Help us protect you! Call 1-800-272-6003. Select 1 for Card Services. Choose Debit or Credit Card.