Visa® Gift Cards are the perfect way to show your thoughtfulness


As one of the most trusted brands in the world, Visa Gift Cards can be used anywhere Visa cards are accepted. Commemorating a birthday, wedding anniversary, school graduation, work promotion or a fun way to just say thanks, our Visa Gift Cards fit all occasions and budgets. 
Never worry again about finding the right size, color or style for your gift recipients. A Visa Gift Card is the perfect, one size fits all present. Visa Gift Cards can be used online and are safer than shopping with cash or checks. Your recipient can also check the balance of their Visa Gift Card as they make purchases. 
Our Visa Gift Cards are a convenient way to tell that special person that you care. When it comes to that special occasion, we guarantee you will be the perfect gift giver!
To purchase a Visa Gift Card, simply stop by your
local branch
. 
faqs
Visa Gift Cards are not affiliated with your checking account
Purchases are automatically deducted from the card balance
Can be used at any Visa merchant
A safe and secure way to make online purchases and payments
Safer than carrying cash
Only Bayer HFCU members are eligible to purchase gift cards
Gift Card Balance/Lost or Stolen: 833.729.2843
Check balance and transactions at www.cumoney.com/gift - only available in the U.S.
Available in amounts from $10.00 to $1,000.00
Free Activation
Cost of card is $2.50

No cash ATM withdrawals and POS cash back 
No cash advances
After 12 months of inactivity - $5 fee per month
$10 fee for lost or stolen card
Restaurants * Additional 20% Pre-Authorization for Gratuity
Pay at the Pump - $75.00 Pre-Authorization * Pay Inside - No Pre-Authorization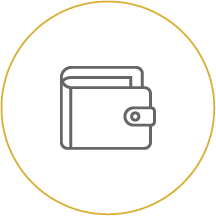 digital wallet
Talk about convenience! Make purchases directly from your mobile device using
Digital Wallet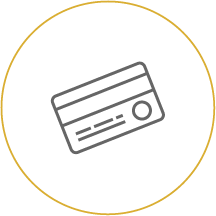 Lost debit/credit card
That's no good, but we've got you!
Call 800-272-6003.
Prepaid Debit Card
Spend only what's on it. Reload the card whenever you want.