Convenient & Secure!

Access money directly from your checking account
Mark your card lost/stolen via Card Controls in our online banking and mobile app
Add travel info via Card Controls in our mobile app
View a complete transaction history on your mobile device or online
Accepted at millions of locations worldwide
Easier and safer than checks or cash 
Shop online, at stores, or over the phone
Access money for free at thousands of ATMs nationwide
Quickly get cash back at participating merchants using your PIN
We'll notify you of unusual activity and help protect you from debit card fraud
Digital Wallet (Apple Pay, Google Pay, and Samsung Pay)
Chip Enabled Debit Cards - Embedded microchip that provides additional protection from fraud and unauthorized use 
Apply for your card today!
Complete the
debit card application to apply
and then either submit online or mail to Bayer Heritage FCU, 788 N. State Rt. 2, New Martinsville, WV 26155. You can, also, drop it off at any of our locations. For your convenience, we now offer instant issue debit cards!  Before you know it, you'll be experiencing all the benefits of checkless, ATM checking with one simple card!
for your protection
If you are going to use your debit card for a large transaction, please contact us at 800-272-6003.
Fraud alert/suspicious transaction
Our fraud monitoring group may contact you if a suspicious transaction is detected on your account. They could contact you by text, email or phone to verify the transaction. If you are unable to answer at the time of the contact, you may call 800-272-6003 x1498 during regular business hours.
Checking Debit Card Dispute (Unauthorized Transactions)
If you believe there has been an unauthorized transaction against your card, please call our Dispute Specialist:

800-272-6003

Mon - Fri, 7:30 am - 5:00 pm ET and Sat, 8:30 am - 12:00 pm ET
Lost or Stolen Cards
Visa gift cards
Prepaid debit cards
Card+phone=card control
Want to add more security to your debit & credit cards? Add card controls in our mobile app & online banking.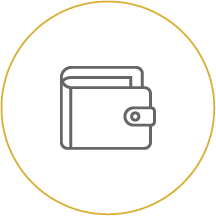 digital wallet
Talk about convenience! Make purchases directly from your mobile device using
Digital Wallet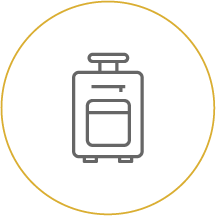 CU access while traveling
As a member, you have access to a network of 5,000+ credit unions (at no cost). Pretty sweet, huh?
Shared Branching