Website Security Statement
Bayer Heritage Federal Credit Union (Bayer Heritage FCU) is committed to protecting the privacy of your information. Depending on the specific products and services you are interested in, we may collect nonpublic personal information about you. This information refers to our website. See the Bayer Heritage FCU Privacy Policy for more information regarding the collection and disclosure of your information.

Collecting Information
Our website can provide you with information about Bayer Heritage FCU products and services. To provide you with appropriate service, we request information such as:
Name

Address

Birth date or age

Gender

Marital status

Contact information

Policy type(s) and number(s)

Credit card information

Driver's license number

Accident and moving violation history

Lien or lease holder's information

College or school information

However, when you visit our website, you control the nonpublic personal information provided to us. Refer to Using Information for a description of how that information might be used.

From everyone who visits our website, we collect:
Type of Web browser

Computer operating system

Internet service provider

Identification of any referring site

Areas visited within the site

Date and time of access

This information is not tied to any personal information we have obtained from you but is tied to a cookie that identifies your machine as a unique visitor.

Using Information
We use the information collected to process transactions and to provide service you request. For instance, we may use the information to provide quotes or cost comparisons, answer questions or concerns and provide information in a timely manner. We also use this information to contact you about other products and services from Bayer Heritage FCU, or our affiliates, in which you might be interested.

Protecting Information
We maintain physical, electronic and procedural safeguards to guard your nonpublic personal information. Our operational and data processing systems are contained in a secure environment and that environment is access-controlled.

We use various authentication technologies, including passwords, to authenticate visitors to the portions of our website that may allow access to private or confidential information. We have implemented other security controls such as firewalls, intrusion detection and intrusion prevention to protect our systems and networks and your information. Our security systems constantly monitor the web server to ensure your accounts are safe and secure.

Email
Email messages are not secure. We are not responsible for the security or confidentiality of communications sent to us via Internet email messages. Our security software does not encrypt email messages. Email messages traveling through the Internet are potentially subject to viewing, alteration and copying by anyone on the Internet. Be cautious when submitting personal or financial information via email. Send confidential information through the secure email portal located inside of our home banking, postal service or use the telephone to speak directly to our employees.

Internet Fraud
Bayer Heritage Federal Credit Union wants to protect clients by warning them about a growing form of Internet fraud called "phishing." Fake email messages are disguised to look like requests from real businesses. These emails request private information. The information is then used to access financial records and steal identities.

You should not respond to emails from Bayer Heritage FCU that request validation of personal information or link to Web sites requesting validation of personal information.

Those receiving suspicious emails that appear to be from Bayer Heritage FCU should immediately contact Bayer Heritage Federal Credit Union at 1-800-272-6003.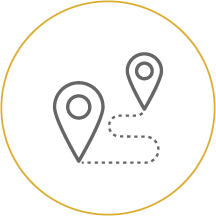 Locations & Info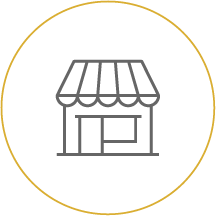 new business services
Get ready for a new department that will offer business remote deposit, payroll, credit cards, loans and more. Commercial Services, Coming Soon!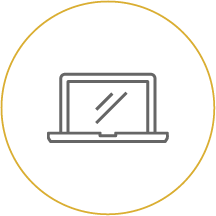 APPLICATION STATUS
Applied for a loan or account recently and need to check the status?
Click here!