Your Path to Financial Fitness Starts Here
We care about your financial wellness. That's why we've partnered with industry-leading BALANCE to provide you with free access to expertly-crafted financial education and resources to help with your fiscal matters. BALANCE can assist with confidential, no-cost financial counseling services to help you develop a sensible budget managing spending and debt. For all your financial life stage changes and more, we—in partnership with BALANCE—are here to help.
To speak with a counselor, call toll-free 888-456-2227. Monday–Thursday 5 AM–8 PM, Friday 5 AM–5 PM, Saturday 8 AM–5 PM (Pacific Time)
Free Webinars
We're very excited to announce our free upcoming webinars! Reserve your virtual seat today.
AUGUST - ON THE ROAD TO RICHES: THE BASICS OF SAVING AND INVESTING
Investing is one of the smartest things consumers can do to secure a brighter financial future. Every investor has different goals, risk tolerance, and cash flow, which will impact savings and investment choices. Participants will learn about savings strategies and tactics, investment tools, and how to develop an investment portfolio that works with their lifestyle and budget.
SIGN UP Session 2: Thursday, August 15, 2019. Time: 8:30 pm - 9:30 pm EDT


SEPTEMBER - FAFSA: THE KEY TO UNLOCKING FINANCIAL AID
The Free Application for Federal Student Aid (FAFSA) is a government form that streamlines the financial aid process, which can help reduce your student loan burden. This workshop covers FAFSA basics, as well as provides insight into the application process, how to complete the FAFSA online, federal requirements, and receiving and maintaining federal financial aid.
SIGN UP Session 1: Tuesday, September 10, 2019 Time: 1:30 pm - 2:30 pm EDT
SIGN UP Session 2: Thursday, September 19, 2019. Time: 8:30 pm - 9:30 pm EDT
OCTOBER - AFTER IDENTITY THEFT
If you're a victim of identity theft or just want to stay prepared, this webinar is a must. You'll learn about the different types of identity theft as well as proven steps you can take to minimize its impact.
 SIGN UP
Session 1: Tuesday, October 8, 2019 Time: 1:30 pm - 2:30 pm EDT
SIGN UP Session 2: Thursday, October 17, 2019. Time: 8:30 pm - 9:30 pm EDT
NOVEMBER - TEN STEPS TO FINANCIAL SUCCESS
We all measure financial success differently, but all paths to get there require discipline and goals. This session teaches participants ways to financial control—including developing a spending plan, creating objectives, weighing insurance needs, and other tools that will help get on the road to personal financial success.
SIGN UP Session 1: Tuesday, November 5, 2019 Time: 1:30 pm - 2:30 pm EDT
SIGN UP Session 2: Thursday, November 21, 2019. Time: 8:30 pm - 9:30 pm EDT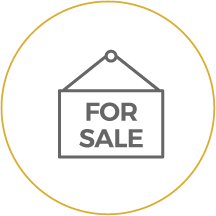 Repos & foreclosures
Get in on those deals! To view any vehicle or property, contact the Collections Department at 304-455-4029 x 1480.
CU Owned Property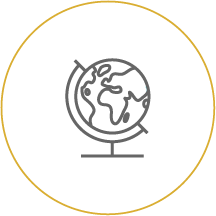 Making a difference
Positively impacting our community is important to us. We host fund raising events for the Children's Miracle Network.
View Upcoming Events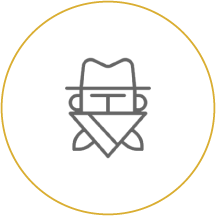 Fraud squad
We've got your back! Always working behind the scenes and providing the latest info to help you protect yourself, too.
Don't be a target!