The Board of Directors
The Board of Directors is ultimately responsible for all the operations and functions of the Credit Union. To carry out this responsibility it must:
Clearly establish policy.
Select competent management.
Assure itself conclusively that management is performing properly.
 
Responsibilities
A Director of the Credit Union is, by definition, one who directs. He/she is not directed by the Treasurer, or President/CEO, the chairman of any committee, or others.
Some of the detailed responsibilities of Directors are as follows:
Meet regularly.
Approve membership applications.
Establish and approve an annual budget.
Establish interest rates and approve expenditures.
Authorize necessary bond coverage, investments, and depositories for funds.
Declare dividends and establish reserves.
Fill vacancies on the Board and Committees between annual meetings.
Review and act on delinquent loans.
Maintain working relationship with Credit Union Management and Committees.
Receive and take appropriate action on the reports of the supervisory authorities and examining committee.
Review progress of Credit Union in serving member needs.
Plan for the long-term development and needs of the Credit Union.
 
Interested in Serving?
Serving on our Board of Directors is a great way to get involved and make a difference. Each prospective Board of Directors candidate must meet the following minimum criteria before his or her name can be placed on the ballot:
Be a primary member of Bayer Heritage Federal Credit Union. A joint account owner is not a primary member.
Be a primary member in good standing. This means that at no time during membership has the candidate caused the credit union a monetary loss.
Be at least 21 years of age.
Be bondable.
Provide the Nominating Committee with a written statement as to "Why I want to serve on the Board of Bayer Heritage FCU," along with a resume, no later than March 4, 2023 or 110 days prior to the Annual Meeting date which is scheduled for June 22, 2023. Incumbent Board Members are exempt from this requirement, but they may provide a written statement if they desire. 
After the March 4th deadline, any natural member, in good standing, desiring to be nominated by petition for election shall submit his/her candidacy, in writing; must meet the same criteria as those candidates identified through the Call for Nominations; and must submit a petition supporting his/her candidacy signed by not less than 1% of the members with a minimum of 20 and maximum of 500 natural voting members no later than April 23, 2023.
Complete modules V-100, V-101, V-102 of the Volunteer Achievement Program.
Watch the "Credit Union Board Effectiveness" video.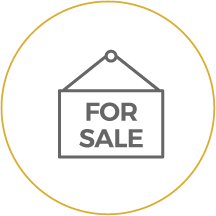 Repos & foreclosures
Get in on those deals! To view any vehicle or property, contact the Collections Department at 304-455-4029 x 1480.
CU Owned Property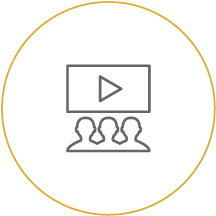 free financial webinars
We've partnered with BALANCE to provide free access to financial counseling, education and resources. Grab a virtual webinar seat today!