Effective February 1, 2018
Fees
To ensure quality member service, the following fees have been set and may be adjusted as needed by the Board. Effective February 1, 2018: a late payment fee of $29.00 will be assessed if your payment is more than 10 days late.

Account Fees
Statement Copy Fee: $5 
Dormant Account Fee: $10 per month* 
Early Closed Account Fee: $5** 
Teller Check Fee: $2 per check 
Overdraft Protection Transfer from Savings Fee: $1 per occurrence 
Returned Mail Fee: $5 per month***
*Dormant Account Fee - Fee charged after 12 months inactivity and excludes members under the age of 18. 
**Early Closed Account Fee – Fee assessed if account closed within 90 days of being established or if account is closed due to failure to return account opening documentation. 
***Returned Mail Fee - Fee will be assessed on a monthly basis to accounts which have returned mail and the address has not been corrected.
Share Draft (Checking) Account
Non-Sufficient Funds (NSF) Fee: $29 
Courtesy Pay Fee: $29
Stop Payment Fee: $29 
Check Copy Fee: $2.75 
Notes:
The credit union may obtain a credit report on any applicant in determining if we may provide a Share Draft (Checking) Account to that individual.
We may terminate your account at any time without notice to you or may require you to close your account and apply for a new account: (1) if there is a change in owners or authorized signers; (2) there has been a forgery or fraud reported or committed involving your account; (3) there is a dispute as to the ownership of the account or the funds in the account; (4) any share drafts are lost or stolen; (5) there are excessive returned unpaid items not covered by an overdraft protection plan; (6) there has been a misrepresentation or any other abuse of any of your accounts; or (7) we reasonably deem it necessary to prevent a loss to us. 
Any account may be closed if more than three (3) Non-Sufficient Funds occur in one calendar year (includes negative debit card transactions) or no activity for twelve (12) months. Interest rate may vary as determined by the Asset Liability Committee. 
Money Orders
Wire Transfers 
Wires - Outgoing Domestic: $20 
Wires - Outgoing Foreign: $50 
Wires - Incoming Domestic or Foreign: $5 
Forms and Disclosures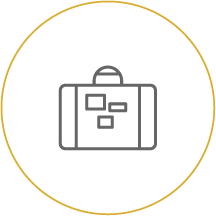 upcoming travels?
Help us protect you! Call 1-800-272-6003. Select 1 for Card Services. Choose Debit or Credit Card.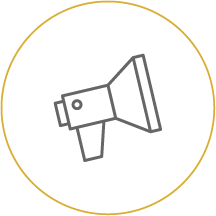 what's new?
New Dividend Rates, Any Time Skip-A-Payment, Checking Plus Rewards, New Main Operations Center and more!