competitive rates & great service
Effective October 24, 2023
 
Unsecured Advances

Unsecured/Signature (Revolving Credit, Home Improvements, and Overdraft Protection)
Up to 60 month terms


| Score | Grade of Paper | Rates APR1 | Credit Card Rates APR1 |
| --- | --- | --- | --- |
| 730+ | Platinum | 12.75% | 12.75% |
| 680 - 729 | A | 13.75% | 13.75% |
| 640 - 679 | B | 14.75% | 14.75% |
| 600 - 639 | C | 16.75% | 16.75% |
| 550 - 599 | D | 18.00% | 18.00% |
| 549 or Less | E | 18.00% | 18.00%  |
Secured Advances
New/Used Vehicles and Stocks


| SCore | Grade of Paper | 24 Mo. | 36 Mo. | 48 Mo. | 60 Mo. | 72 Mo. | 84 Mo. |
| --- | --- | --- | --- | --- | --- | --- | --- |
| 730+ | Platinum | 6.84%  | 6.84% | 6.84% | 7.09% | 7.39% | 8.09% |
| 680 - 729 | A | 7.34%  | 7.34% | 7.34% | 7.59% | 7.89% | 8.59% |
| 640 - 679 | B | 8.34%  | 8.34% | 8.34% | 8.59% | 8.84% | 9.59% |
| 600 - 639 | C | 12.60%  | 12.85% | 13.10% | 13.35% | 13.60% | 13.85% |
| 550 - 599 | D | 15.35% | 15.60% | 15.85% | 16.10% | 16.35% | 17.10% |
| 549 or Less | E | 18.00%  | 18.00% | 18.00% | 18.00% |  18.00% |  18.00% |
Other Secured Advances
Aircraft, Campers2, Farm Equipment, Motor Homes2, Motorcycles, Travel Trailers2, and Watercraft
ATV's, UTV's, and Dirt bikes (May require 10-20% cash down - max term 72 months)


| Score | Grade of Paper | 24-48 MO. | 60 Mo. | 72 Mo. | 84 Mo. | 96-132 Mo. | 144-180 Mo. |
| --- | --- | --- | --- | --- | --- | --- | --- |
| 730+ | Platinum | 8.84% | 9.09%  | 9.39% | 10.09% | 10.35% | 10.85% |
| 680 - 729 | A | 9.34% | 9.59% | 9.89% | 10.59% | 10.85% | 11.35% |
| 640 - 679 | B | 10.34% | 10.59% | 10.84% | 11.59% | 11.85% | 12.35% |
| 600 - 639 | C | 14.60% | 15.35% | 15.60% | 15.85% | n/a | n/a |
| 550 - 599 | D | 16.75% | 17.50% | 17.75% | 18.00% | n/a | n/a |
| 549 or Less | E | 18.00% | 18.00% | 18.00% | 18.00% | n/a |  n/a |
1APR = Annual Percentage Rate

2Motor Homes/Travel Trailers/Campers/Watercraft - Platinum/A/B grades of paper are eligible for terms up to 15 Years at 90% LTV on balances $30,000 and greater.

Must be 5 years old or newer for terms over 10 years.



Reward discounts available - contact Credit Union for more details.

Share Secured - 2% above the dividend paid on pledged certificate.
Your interest rate, corresponding APR, and term will be based on certain credit worthiness criteria, loan to value, vehicle age, and amount financed. Apply today to determine your qualifying APR.
Bayer HFCU makes all final decisions regarding secured values and proper rate. Some restrictions apply.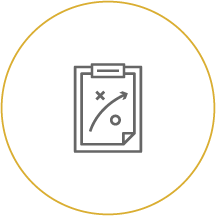 benefiting your employees
It's free to become a Business Partner with us; gain exceptional benefits, personalized services and superb financial products!
Preferred Business Partner Info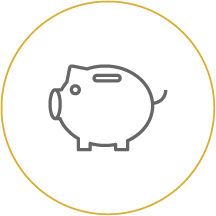 Start 'em early
Teach them financial responsibility now so they're not still living at home when they're 30. (You're welcome)
Dollar Dog Kids Club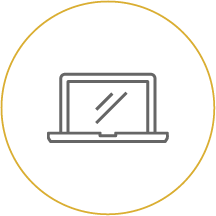 APPLICATION STATUS
Applied for a loan or account recently and need to check the status?
Click here!