Open a Share (Savings) Account – Become a lifetime member!

You can join Bayer Heritage Federal Credit Union with a $5 minimum deposit to your Share Savings Account. This $5.00 represents that you are a shareholder, or member. All members have access to our great products and services and, as a member, your immediate family members are eligible to take advantage of these benefits too!

Still not convinced? Not only is this the best place for your hard-earned money, but you'll have access to all the benefits of Bayer Heritage FCU membership. You can run for a position on our volunteer Board of Directors and vote for your credit union's leadership. And you'll remain a member of BHFCU as long as you maintain a minimum $5.00 balance in your Share Savings Account and keep your account active with a yearly transaction.
Your "Share" in our credit union is a great way to start saving today!


Your share savings account is your "share" in our credit union, but it is also a good start for all your savings goals.


5.00 minimum balance

Dividends posted monthly

No monthly maintenance fee

Individual deposit accounts federally insured by NCUA up to $250,000.00

24/7 access to your account through online banking, mobile app, iTalk 24 Hour Phone Teller, ATM/Debit card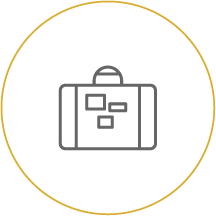 upcoming travels?
Help us protect you! Call 1-800-272-6003. Select 1 for Card Services. Choose Debit or Credit Card.