UPCOMING EVENTS:
13th Annual "Fore" children's miracle network Golf Scramble - friday, May 12
The 13th Annual "Fore" Children's Miracle Network Golf Scramble will be held at the Sistersville Country Club in Sistersville, WV on Friday, May 12.  Don't miss out on this fun event for a great cause!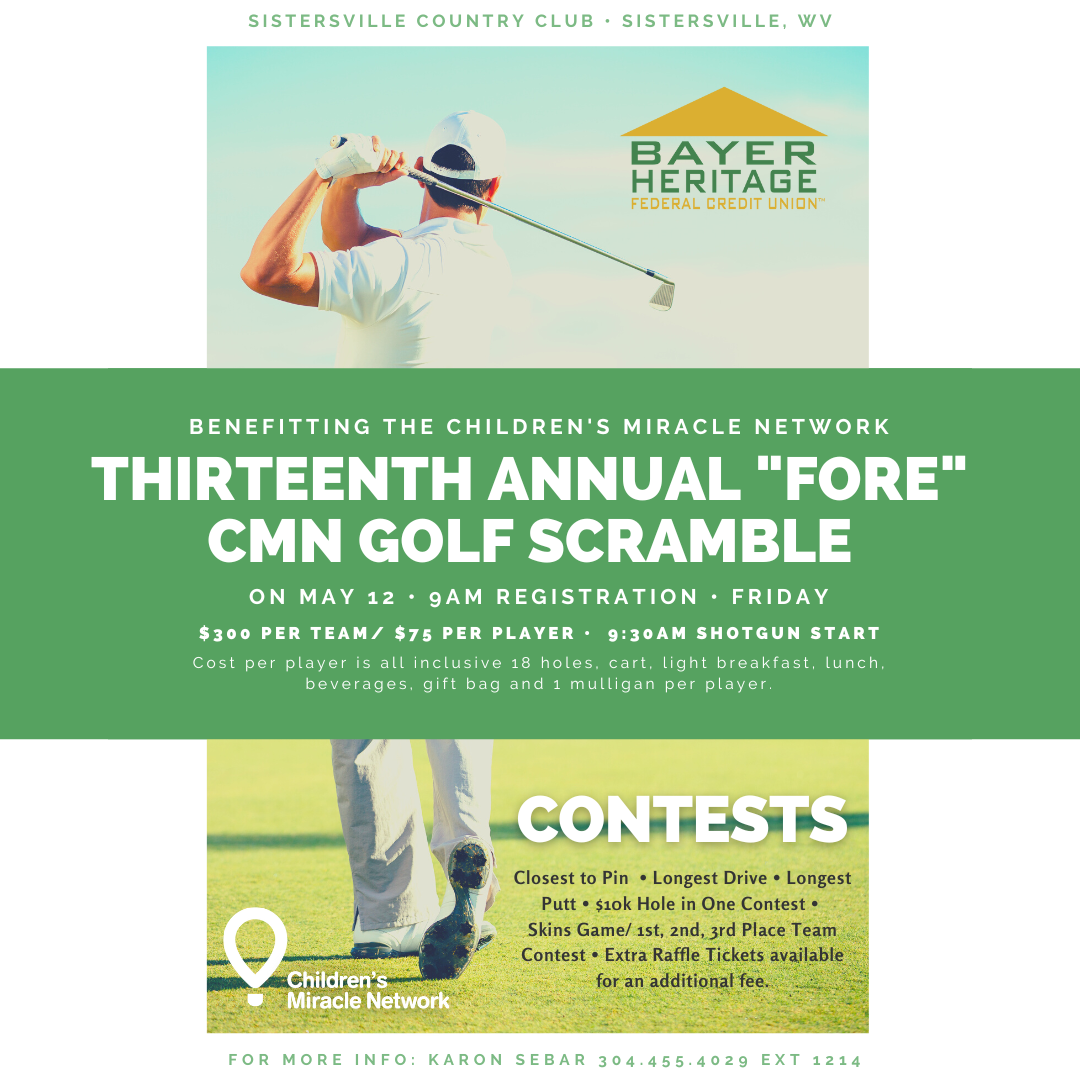 Children's Miracle Network
Bayer Heritage Federal Credit Union has selected 
Children's Miracle Network
as our primary charitable organization.  Our employees enjoy donating not just money but their time to special events that benefit this wonderful foundation. Every dollar raised is donated to local children's hospitals. We host many fund-raising events throughout the year for our members to participate in. This represents a unique opportunity for credit union members to positively impact their own communities. We raised over $36,765.00 for CMN in 2022 with the help of our generous employees, members and CO-OP Miracle Match. Since 2008, our credit union has raised $578,140.00 for Children's Miracle Network.
Local Education
We are pleased to participate in Partners in Education. Our Credit Union realizes the need for positive intervention for our schools' educational growth and development. Our goal is to be able to give back to the  schools and communities in which we reside. One of the ways that we can help shape the future of our community is by helping students today.
Banzai
Banzai is an online financial education platform for teachers to use without spending a dime thanks to sponsor credit unions like Bayer HFCU. Banzai is designed to help students learn by doing. It exposes students to real-life adult financial dilemmas, from taming a budget and paying auto insurance to navigating taxes.
Whether you teach high school, junior high, or elementary aged students, Banzai lets you choose the difficulty level. And if you want them to level up, there's even an advanced course. Banzai is web-based, and can be accessed on all major desktop, tablet, and mobile devices. It even offers special support for iPads and Chromebooks. For more information visit
teachbanzai.com
.
donations
Each year we're proud to donate over $22,000 to our local communities and schools.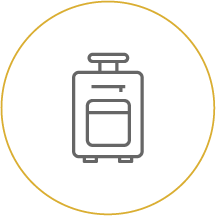 CU access while traveling
As a member, you have access to a network of 5,000+ credit unions (at no cost). Pretty sweet, huh?
Shared Branching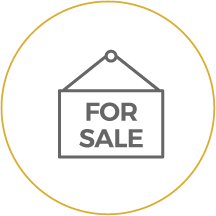 Repos & foreclosures
Get in on those deals! To view any vehicle or property, contact the Collections Department at 304-455-4029 x 1480.
CU Owned Property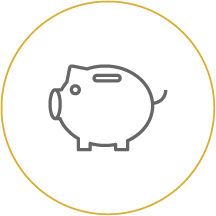 Start 'em early
Teach them financial responsibility now so they're not still living at home when they're 30. (You're welcome)
Dollar Dog Kids Club