An Informed Member is a Protected Member!

Our BHFCU Fraud Squad is here to provide the resources you need. We offer free Training, Education and Fraud Awareness for our members.
ARE YOU USING A PERSONAL FINANCE APP TO HELP MANAGE YOUR MONEY? 
If you are, you're not alone. While these apps may provide a platform for viewing and working with multiple accounts, they also increase the risk of having financial information breached. Here's some important steps you can take to protect your personal information.


Your Bayer Heritage FCU Accounts Are Protected
Your savings are secure at Bayer Heritage Federal Credit Union. Our highly trained staff uses the latest procedures and most effective security programs to ensure the safety of your money. Plus, your savings at Bayer Heritage FCU are insured by the NCUA to at least $250,000.
Crooks use clever schemes to defraud millions of people every year. Too often, the victims are tricked into helping these criminals. They often combine sophisticated technology with age-old ploys to get people to send money or give out personal information.
Stay a step ahead with the latest info and practical tips from the nation's consumer protection agency. Browse scam alerts by topic or date and sign up for free scam alerts by email.
Be Vigilant, Not Vulnerable
Experts agree that fraud can only happen to you with YOUR participation. To better ensure the safety of your accounts, all members need to stay on the alert for fraud.
In short, everyone bears responsibility to avoid becoming a victim of fraud. There are simple things you can do to detect fraud and defend yourself. Click on the links below to learn more about how you and Bayer Heritage FCU can protect your accounts and your identity.
Fraud is everybody's problem but it's your job to educate yourself, be aware, and avoid fraud.
Take some simple precautions to protect your account. Guard your passwords, be wary of inquiries for confidential information, and take precautions whenever you access your account online.
Protect Your Identity
Although money can sometimes be recovered, damage to a stolen identity is difficult to repair. Learn to protect your identity from online and real-world thieves.
Multi-Factor Authentication
Because we take your online security seriously, we have implemented Multi-Factor Authentication for our online CU@Home and Bill Payer systems.
Helpful Information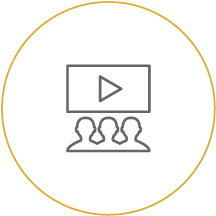 free financial webinars
We've partnered with BALANCE to provide free access to financial counseling, education and resources. Grab a virtual webinar seat today!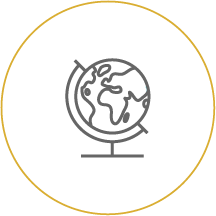 Making a difference
Positively impacting our community is important to us. We host fund raising events for the Children's Miracle Network.
View Upcoming Events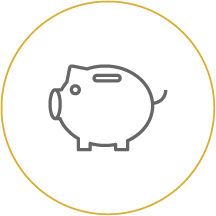 Start 'em early
Teach them financial responsibility now so they're not still living at home when they're 30. (You're welcome)
Dollar Dog Kids Club