is apple pay® free?
Apple Pay® is free, but be aware that smartphone data charges may apply, depending on your carrier and data plan.
what do i need to get started with apple pay®?
A supported Apple device and iOS version
Touch ID setup on your device
A BHFCU Credit or Debit Card
i was prompted to call bayer heritage fcu for card verification. why?
For security purposes, we may ask you to call Bayer Heritage FCU to confirm your identity and complete the enrollment process.
how do i replace my old bayer heritage fcu card with my new card on apple pay®?
You'll delete the old card from Apple Pay® and add the new card. To delete the old card, go into Settings > Wallet & Apple Pay, select the card you want to delete and tap "Remove Card." To add your new card, simply follow the easy step-by-step instructions.
can i remove my card from apple pay®?
Yes, you can remove or delete your card from Apple Pay® by selecting the Remove Card option within the Wallet App.
am i able to opt out of apple pay® at any time?
Adding your credit or debit cards to Apple Pay® is your choice. You can add and remove cards when needed. 
which merchants are participating?
you can also look for one of these symbols at checkout: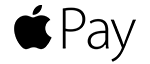 how do i get a refund for my purchase if i use apple pay®?
If you need to return a purchase made with Apple Pay®, you can receive a refund on your account just like you would if you used your card. You may be asked to provide the cashier with the last four digits of your Device Account Number. You can locate the Device Account Number for your card by visiting the "Wallet and Apple Pay" section on your device. Go to "Settings" on the back of your Card in the Wallet app. Please note that it could take several days for a return transaction to appear on your BHFCU credit card or checking account statements, depending on the return policies of the store.
what bhfcu cards can i add to apple pay®?
Apple Pay® will work with BHFCU Visa credit and debit cards. 
i am already using apple pay® with another card, but now i want to make my bhfcu visa card my default apple pay® card. how do i change the default?
The first card you enter into Apple Pay® automatically becomes your default card, but you can easily change the default. After adding your BHFCU Visa credit or debit card to Apply Pay® (see Enroll tab), go to your device's Settings, open "Passbook & Apple Pay," then "Default Card" and select the BHFCU Visa credit or debit card from the list of cards you've enrolled.
after i enroll in apple pay®, do i still have to carry my physical credit or debit card(s) in my wallet?
Yes. There are still many retail outlets that do not accept Apple Pay®, so you will need your physical cards at those stores. 
should i choose "debit" or "credit" when i checkout using my debit card in apple pay®?
BHFCU recommends that you select "credit" even when paying with a debit card, because older merchant payment terminals may not always work successfully with debit cards in Apple Pay®.
can i use apple pay® when i am traveling abroad?
Not at this time. Apple Pay® is currently only offered in the United States. Once Apple and Visa make this available internationally, we expect that our cardholders will be able to use their cards at that time. We will post more information about this on our website as soon as we learn more.
is apple pay® safe for making payments?
The safety and security of your financial information is of the highest importance. When you make payments using Apple Pay® and your BHFCU card:
Your full card number is not shown to the merchant.
Your name, card number, and security code stay private.
You do not give your physical  card to anyone.
Apple does not store the encrypted code on any Apple Pay® Servers and is never backed up to iCloud.
If there is a fraudulent charge, Visa's Zero Liability Policy protects you if the charges are promptly reported.
i've read that apple pay® uses "tokenization." what does that mean?
Tokenization is used to increase the security of your payments made using Apple Pay®. Apple Pay® uses your Device Account Number and a "token" transaction number to pay for purchase. This helps to protect your credit card number and the information encoded within the magnetic stripe on our cards in the event of a retailer data breach.
what if i lose my iphone?
If your iPhone is lost or stolen, you can go to iCloud.com/find and use Find My iPhone to place your device in Lost Mode to suspend Apple Pay®. Doing this will prevent any unauthorized transactions from being processed using your iPhone.
If you suspend your Apple Pay® account, you are still able to use your physical debit and credit cards to make purchases. 
If you are unable to place your phone in the Lost Mode, please contact BHFCU Card Services at: 800-272-6003 Opt 1.
what if i lose my credit or debit card?
If you lose your physical credit or debit card you should immediately contact BHFCU Card Services at: 800-272-6003 Opt 1. The card can then be cancelled and a new care re-issued. You will not be able to use Apple Pay® until you enter the replacement card information into Passbook.
if i lose my phone and suspend apple pay®, can i still use my bhfcu visa credit or debit card in stores, or is the card suspended too?
When you suspend Apple Pay®, your device-specific Device Account Number is suspended, but your BHFCU Visa credit or debit card is not affected, so you can continue to use it outside of Apple Pay®.
i looked in passbook to see my recent purchases, but only one purchase was displayed. how can i see the rest of my payment history?
When you click on your card in Passbook, it displays only the most recent transaction. To view the last 10 Apple Pay® transactions made with your registered card, click on the information button (a lower-case letter "i" in a circle) at the bottom right of the Passbook screen. To view a full transaction history for your BHFCU Visa credit or debit card, log in to BHFCU Online Banking and/or our BHFCU mobile app.
why does the amount shown in passbook not match the amount on my credit card statement?
You might see different transaction amounts from locations such as restaurants, gas service stations, hotels, and car rental companies because the amount shown in Passbook is the initial authorization amount, which might be different from the final transaction amount (for example, Passbook may display the amount a restaurant submitted initially before you added a tip when you signed your receipt.) Always refer to your BHFCU credit card or checking account statements for final transaction details.
where can i get more information on apple pay®?
Apple, the Apple logo, and iPhone are trademarks of Apple, Inc., registered in the U.S. and other countries. Apple Pay is a trademark of Apple Inc.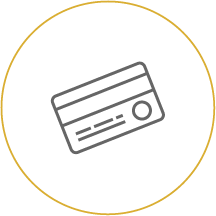 Lost debit/credit card
That's no good, but we've got you!
Call 800-272-6003 Option 1.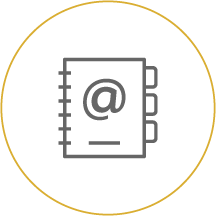 Department numbers
Find us here: