what is google pay™?
Google Pay™ is the new way to pay with your smartphone, offering simplicity, security and choice. Simply unlock your phone and place it near a contactless terminal, and your payment is complete.
is google pay™free?
Yes. However, be aware that message and data rates may apply, depending on your data plan.
what do i need to get started with google pay™?
Android™ device with OS KitKat or higher.
Google™ account.
Screen lock enabled.
how do i set up google pay™?
First, download the Google Pay™ app from the Google Play™ Store. If your Bayer Heritage FCU card is already linked to your Google account, you can simply add it to the Google Pay™ app by confirming a few details. To add a new card, it's as simple as snapping a picture.
how do i pay with google pay™?
Unlock your device (no need to open the app).
Hold the back of your device near a contactless payment terminal.
Your phone will beep or vibrate, and you'll receive a confirmation on-screen letting you know the payment was made.
you can also look for one of these symbols at checkout: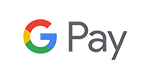 which bayer heritage fcu cards can i use with google pay™?
You can use BHFCU debit and credit cards with Google Pay™.
can i use multiple cards with google pay™?
Yes. You can use several cards with Google Pay™.
why am i being asked to verify my bayer heritage fcu card?
For security reasons, you may need to provide additional verification to add your Bayer HFCU card to Google Pay™. If necessary, you will be instructed on how to verify your card.
how do i change my default card to my Bayer heritage fcu card?
The first card you add to Google Pay™ will automatically become your default card. To change your default, do the following:
Open Google Pay™.
Tap on our preferred card to get the "back of card" view.
Select "Set as default card".
how do i replace an old bayer heritage card with my new card on google pay™?
You'll delete your old card from Google Pay™ and add your new one. To do this, do the following:
Open Google Pay™.
Select the card you want to delete to get to the "back of card"view.
Select "Remove Card".
To add the new card, simply press the "+" symbol and follow the step-by-step instructions.
are my payments safe with google pay™?
Yes. When you use Google Pay™, your Bayer HFCU card number isn't stored on your phone or given to the merchant. A unique virtual account number is created specifically for that card on that device.
what if i find unauthorized transactions on the card i use with google pay™?
Bayer Heritage FCU works hard to protect our members from risk or fraud. If you need to dispute a credit or debit card transaction, please call 1-800-808-6402
, Mon-Fri, 8:00am - 2:00am ET. You may also contact BHFCU Card Services at: 800-272-6003 Opt 1. 
what if my actual bayer heritage fcu visa credit card or debit card is lost or stolen?
If you lose you physical credit or debit card you should immediately contact BHFCU Card Services at: 800-272-6003 Opt 1. The card can then be cancelled and a new card re-issued. You will not be able to use Google Pay™ until you enter the replacement card information.
what do i do if my android™ device is stolen?
If your phone is ever lost or stolen, you can use Android™ Device Manager to instantly lock your device from anywhere, secure it with a new password, even wipe it clean of your personal information.
how are my privacy and personal information protected?
Since Google Pay™ doesn't store your credit or debit card number on the device, you never reveal your name, card number or security code to merchants.
am i able to opt out of google pay™at any time?
Adding your credit or debit cards to Google Pay™ is your choice; you can add and remove cards when needed.
can i still use my physical bayer heritage fcu card if i suspend or remove my card from google pay™?
When you suspend or remove your cards in Wallet, your device-specific Device Account Number is suspended or removed. You may continue to use your physical Bayer Heritage FCU card unless the card itself is blocked or closed.
which merchants are participating?
Google Pay™ is accepted by more than a million stores across the United States. Stores include McDonalds®, Best Buy®, Office Depot®, Walgreens®, and many more. See details at pay.google.com.
where can i get more information on google pay™?
More information is available at pay.google.com. 
Android™, Android Pay™, Google™ and Google Play™ are trademarks of Google Inc. The Android Robot is reproduced or modified from work created and shared by Google and used according to terms described in the Creative Commons 3.0 Attribution License.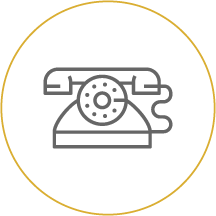 Helpful numbers
Main Phone: (800) 272-6003
24/7 VISA CREDIT AND DEBIT CARD SUPPORT: 1-800-272-6003, Option 1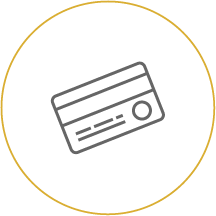 Lost debit/credit card
That's no good, but we've got you!
Call 800-272-6003 Option 1.