get started with Bayer heritage fcu and samsung pay®
Bayer HFCU offers you Samsung Pay® as a convenient way to make purchases. Simply add your BHFCU Visa debit or credit card to Samsung Pay® and you can begin shopping using your smartphone just about anywhere you can swipe or tap your card. With strong security measures in place, like Samsung's KNOW activity-monitoring service and authentication methods, you can use Samsung Pay® with full confidence that your information is safe. 
installing samsung pay®
Setup is simple, follow the steps below to add your Bayer HFCU Visa credit or debt card to Samsung Pay®. 
From the Home Screen, go to Apps.
Select Samsung Pay®.
Touch Add or, if this is the first payment card being added, select Add a credit card or debit card.
Align your card inside the camera frame to automatically detect the card number and expiration date. If your device cannot detect the card information or you would like to enter the information manually, select Enter card manually.
Enter the remaining information and touch Next.
If requested, enter your billing address and touch Next.
Review the terms and conditions, and then select Agree to All.
If necessary, select a method to authenticate your identity using a one-time password (OTP).
Enter the OTP and touch Submit.
Use your finger or a stylus to enter your signature and touch Save. If you are not satisfied with your signature, select Retry and sign again.
Tap Done to complete the process.
After your card is added to Samsung Pay®, it will be verified by the payment card network (i.e., Visa®, MasterCard® or American Express®) and the card issuer (e.g., MFCU). On average, verification will take approximately 5-10 minutes. During that time, you will be unable to use your card in Samsung Pay®.
If requested, follow additional steps to verify your card. After you confirm your BHFCU card has been added to your mobile device(s), you are ready to use Samsung Pay®.
Using samsung pay®
Look for the following icons at checkout.      
Swipe up from the home button. Or, select the Samsung Pay® app icon from your home screen or app tray. 
Authorize payments by simply scanning your fingerprint or entering your PIN.
Lastly, hover your phone over the in-store card reader. Congratulations! You just paid!
helpful links: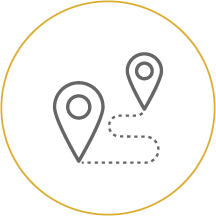 Locations & Info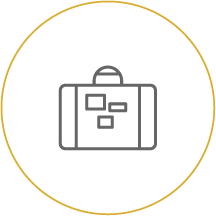 upcoming travels?
Help us protect you! Call 1-800-272-6003. Select 1 for Card Services. Choose Debit or Credit Card.